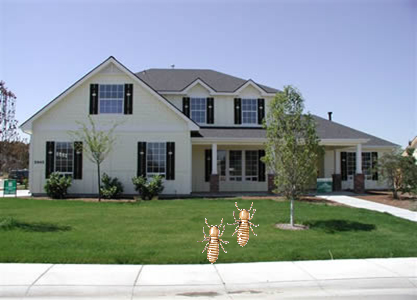 Protect your home with

Termidor

, the #1 defense for Termite protection.

Call us now at

(863) 397-5544

for a free quote.


3 Most Common Problems:

Top 3 most encountered pests are ants, roaches, and spiders. There are many species of these 3 pests in Florida, however we encounter about 10 different species in each of the 3 categories on a regular basis.
Ants - Ants have become the most frequent invader of Florida homes. They are well suited to Florida's climate and are a problem all year round. Control of ants requires proper identification and selection of the best pesticides and formulation of that insecticide (liquid spray, dust, baits, granules, or aerosol).
Roaches - Roaches are the second most frequent pest problem in Florida, with German roaches being the most important. Roaches love the Florida climate and can be found in large numbers outside in trees, landscaping, as well as in and around homes.
Spiders - Spiders are also a frequent guest around the house. Spiders thrive on smaller flying insects that are caught in their webs. Since they are not true insects, (they have 8 legs instead or 6), they can be more difficult to control.
At AllMax Pest Control, we are constantly striving to develop new and better techniques, using the safest methods to rid your home and other premises of all these unwanted pests.